Now that you know how to create your target wealth number using simple 3rd grade math and "Mad Libs"…
It's time for you to take the next step which is building a rock solid foundation for your wealth.
But before we get into that let me tell you a short story…
When I was a kid my parents let us kids go to a gymnastics program in the summer. We were excited because we got to jump in the foam pit and goof around on the bouncy floor.
One of the days the instructors were showing us the gymnastic bar and we were supposed to jump up, grab the bar and then swing into the foam pit.
Well that bar was too high for most of us kids so they put down a springboard that we ran up to, jumped off and then attempted to grab the bar. And it actually worked really well.
In video 2, you are going to discover a springboard to building solid wealth.
It's something I call the money "Power Pyramid".
If you do this right, you'll have so much financial abundance you will be able to weather any storm or market crash.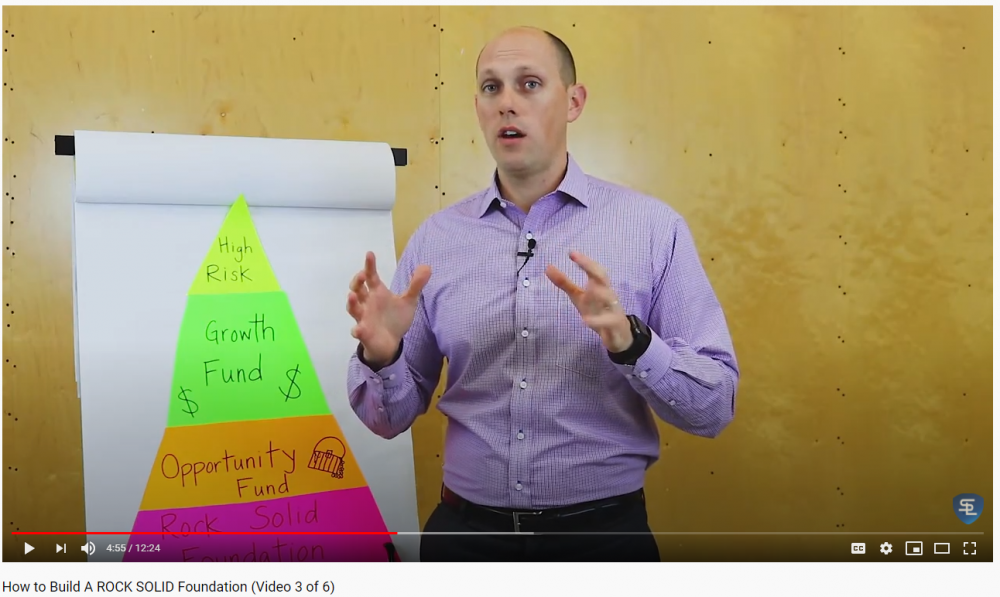 Think of all the things you want to do with your money. You'll be able to do all of these things no matter what happens in the economy.
Imagine being able to:
– Travel the world
– Donate to charities you care about
– Give amazing gifts
– Build your dream home
– Drive your dream car
– Do anything else important to you
While everyone else is panicking and complaining about the economy.
On top of all of this we are going to discuss how to properly allocate and optimize your nest egg.
Pay close attention.
Enjoy Video 2!
Remember — It's Your Time…
P.S. Stay tuned for Video 3…You'll discover a dirty little money trick that I discovered in a dark New Orleans back alley.
P.P.S. It has nothing to do with Mardi Gras or Beads 😉