I have always enjoyed the "Rocky" movies. You know the ones with Sly Stallone…. "Yo, Adrian!!!"
I love the initial struggle, getting beat down, the hard work training montage and then the rise to victory.
There is something in this type of story that you may connect with as well.
We all have personal struggle…our mountains to climb and conquer.
If you have any vision for yourself at all you connect with that 'hero' character and how they overcame and succeeded.
This year has definitely been one of those title bouts for many of us.
Today I want to highlight a client of ours that really took advantage of what was happening in the world and turned it into a huge success.
Winston Churchill said "Never let a good crisis go to waste."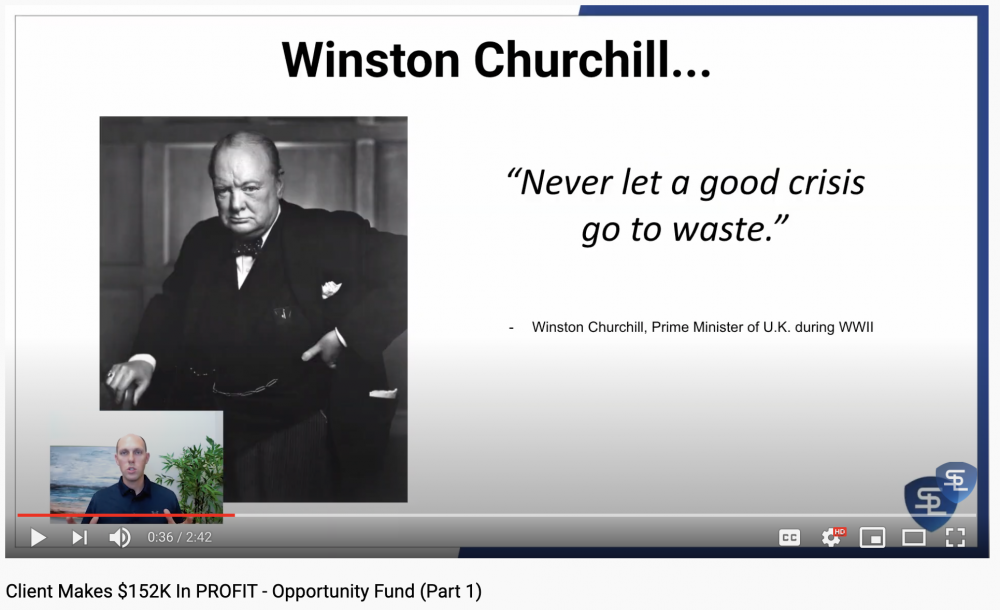 In this video I'm going to break down how my client used their opportunity fund to increase their net worth by $152k in less than a year's time.
This client truly followed the admonition from Thomas Edison regarding good fortune:
"Unfortunately, there seems to be far more opportunity out there than ability…. We should remember that good fortune often happens when opportunity meets with preparation."
― Thomas A. Edison
Keep a look out for the future videos in this series that will show you what our client did to create this type of good fortune.
Stay tuned.
Remember — It's Your Time…