Well this year has already reminded us that if we are going to make it a great year, it is totally up to us.
If we are going to look to outside forces i.e. friends, media, results to help us be happy and successful it's going to be a struggle all year long.
It reminds me of a short story that I have always enjoyed:
"A family had twin boys whose only resemblance to each other was their looks. If one felt it was too hot, the other thought it was too cold. If one said the TV was too loud, the other claimed the volume needed to be turned up. Opposite in every way, one was an eternal optimist, the other a doom and gloom pessimist.

Just to see what would happen, on the twins' birthday their father loaded the pessimist's room with every imaginable toy and game. The optimist's room he loaded with horse manure.

That night the father passed by the pessimist's room and found him sitting amid his new gifts crying bitterly.

"Why are you crying?" the father asked.

"Because my friends will be jealous, I'll have to read all these instructions before I can do anything with this stuff, I'll constantly need batteries, and my toys will eventually get broken." answered the pessimist twin.

Passing the optimist twin's room, the father found him dancing for joy in the pile of manure. "What are you so happy about?" he asked.

To which his optimist twin replied, "There's got to be a pony in here somewhere!""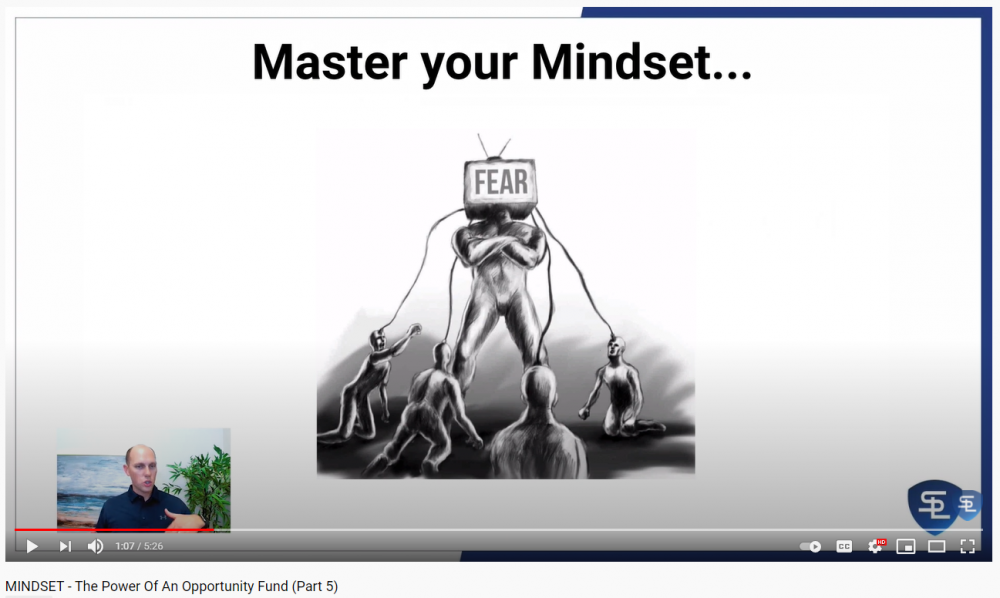 When it comes to growing your cash flow and overall wealth, MINDSET, remains the single most important asset you can have.
If you are fearful while the market is going down you will freeze and do nothing.
If you are worried about the market being up too high you may be looking for another crash.
If you have a sense of unwarranted bravado and risk taking you may make rash decisions.
Either side of these coins could cost you thousands or even millions, I have seen it time and time again.
The good news is that your mindset can shift if you take ownership of it and feed it properly.
In the video today we are going to talk about your mindset.
Remember like Earl Nightingale said in the "Strangest Secret"…your mind is like a garden. What you plant and feed will grow.
Remember — It's Your Time…
P.S. Look out for the final video of this series and how the opportunity fund structure we helped our client with helped create tremendous results.